< previous entry return to list next entry >
You and Your Feline Family During These Challenging Times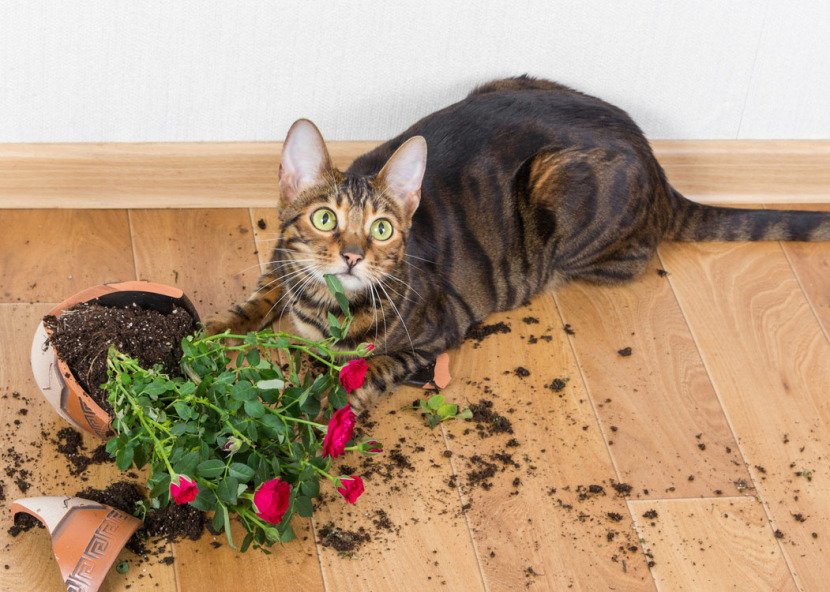 Most of us are understandably spending a lot more time in our homes than we ever have. A few days ago, I was thinking about how important my home environment is and how it impacts my quality of life. Then, it hit me. My 2 indoor feline family members have spent their whole lives at "home" since they were adopted, except for checkups at their veterinarian hospital. They don't go to work, the grocery store, and the park or run errands or go see friends or go on vacations. They stay home all the time! Maybe during this time, we can get a glimpse of what that reality feels like.
While I am aware of the necessity of proper feline environmental enrichment, I am now even more committed to emphasizing the role it plays in the quality of life for our feline family members. There are things which are extremely important every cat home should have AND there are things which should not be in any cat home!
Shoulds -
All feline-friendly homes need to have multiple high places so cats can be "up" because in the wild, trees are where they go to feel safe. Tall, sturdy cat trees or proper, safe wall ledges work great. Even the top of a refrigerator, top of kitchen cabinets or a shelf on a tall bookcase will do.
Our feline friends need safe, effective cat toys! Rotate the toys regularly to prevent boredom. Remember, cats don't usually hunt plastic in the wild! Email me for a list of great cat toys!
Cats need at least one high-intensity work-out every day—with you—not chasing the other cats, etc. You are probably seeing more people out walking their dogs than ever now. Cats need to exercise too! Outdoor cats spend 4-6 hr./day hunting. Our indoor cats have the same innate need to "hunt." I call it "Playtime"! It is a MUST!
Should Nots -
Avoid letting your cat have access to any string, rubber bands, hair ties, etc. that could be swallowed. Much better for your cat to prevent an expensive surgery or worse!
Avoid using any scented candles (even if you don't burn them), "wick sticks", plug-ins, sprays or scented cat litter. These products are designed for OUR noses! Most of these products contain artificial scents which could be carcinogenic. And, our feline family members have a much stronger sense of smell so these products are irritating to their noses and their respiratory tract.
Avoid using any liquid or spray disinfectants containing phenol (Lysol, PineSol, etc.) as it is extremely dangerous for cats –and dogs. It can cause serious liver damage—or worse! Our pets can pick it up on any surface with their paws and even the fumes can be dangerous! There are several other effective—and safe—alternatives to use to clean and disinfect our homes.
If you have ever considered having a personalized cat behavior consultation—NOW is the time! You are home and have more time to implement your treatment plan!
I can work with you through FaceTime or Skype to provide a virtual in-home cat behavior consultation at a reduced fee. You still get a customized treatment plan and a 30-day follow-up period!
posted on 4/1/2020